Simca 8 Sport Convertible
The Simca 8 Sport appeared later in 1949, its elegant body is a design of Battista "Pinin" Farina (who changed his name to Pininfarina later on in 1961), who drew the coachwork coupés and cabriolets on the basis of the Fiat 1100C. Farina used almost identical lines on the Cisitalia 202 and the Ferrari 166 Inter Stabilimenti Farina.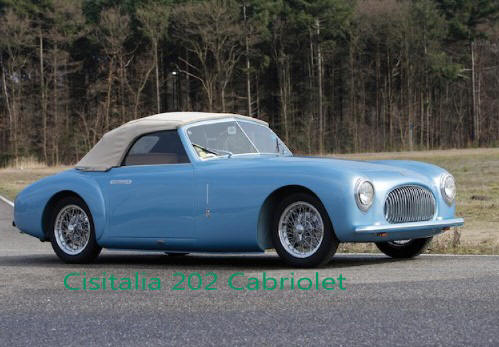 (Photo Credit: sportcardigest)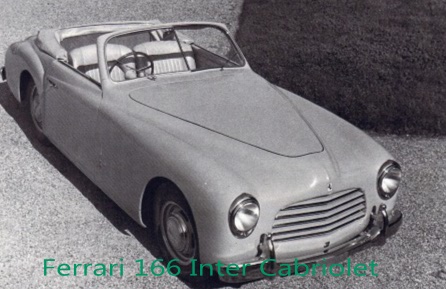 (Photo Credit: Autoblog) The later also caused some controversy with Enzo Ferrari, il Commendatore not being too pleased about the similar-looking cars. The French Facel S.A. (who would make the Facel Vega soon afterwards in the '50s) crafted the aluminum bodies of the Simca 8 Sport coupés and convertibles. In 1950 the engine's capacity was raised from 1100 to 1221cc, gaining an extra two (yes, two!) horsepower from the initial 50hp unit.
This car was found in the United States (Wisconsin) and delivered back to Europe in 1992 in a poor state before the current owner jumped into the project.
The owner soon found out that a restoration of such a car would be much more complicated than that of a younger Simca. Not only because of the more specialized craftsmanship needed to work with the thin aluminum bodywork, but also the fact that you just can't order the parts from a catalogue. There are not enough of them to warrant new businesses to remake old parts. You have to find what you need somewhere else.
It took almost 10 years to rebuild this Simca. He is no longer completely original. There is, among other things, a different engine, a Simca Rush 1301 engine, this one is stronger and so the car can get along nicely in traffic, which is safer nowadays. Furthermore, some parts were made in-house, because the car was incomplete and parts are difficult to get. With this car, in addition to the body, the boot lid and bonnet are also made of aluminum. Only the doors are made of steel. About 4 years ago he came back on the road again. During this period, the car took part in many events in Europe and won prizes. A deserved reward for the hard work.
Technical data
| | |
| --- | --- |
| | Simca 8 Sport |
| Year | 1951 |
| Engine | Rush 4 cylinder in line |
| Displacement | 1.290 cc |
| Bore x Stroke | 74 x 75 mm |
| Max. Power | 54 hp at 5.200 rpm |
| LxWxH | 410 x 155 x 130 cm |
| Weight | 900 kg |
| Wheelbase | 242 cm |
| Designer | Battista "Pinin" Farina |
| Production numbers 1948-1954, 8 and 9 Sport | 4.822 |
| | |
Watch the video: