NSU 1200 TT
The NSU TT was a car fitted with a straight-4 air cooled OHC engine and were frequently driven as sports cars, but also as economical family cars as well. The engines are very lively, and highly reliable. Paired with the low total weight, rear engine/rear-wheel drive, excellent handling and cornering both the NSU 1100 and the much higher powered NSU 1200 TT/TTS outperformed may sports cars.
The second owner bought the TT from a Greek government auction in 1999 and sold it to one of the most renowned Greek collectors, which fully restored the car at his shop. Since restoration, the car has been driven less than 500km, it is immaculate. The restoration was completed in '03 and it was kept as a show piece. The 4rd owner bought the NSU in 2014 and drove it only two times. The car runs and drives like new, it is for sure one of best there is!
This NSU 1200 TT was built on 6th June 1972. The vehicle was painted in the color "clementine" and had black seat cushions in corduroy. In the NSU 1200 TT the motor with the number XF 201 989 was installed. Thus, there is still the original engine in the car. The original seats are clad in black, with matching door panels and rear seats. The steering wheel is a lovely Nardi Personal and the radio is a Becker Avus. The NSU has a EU registration from Greece.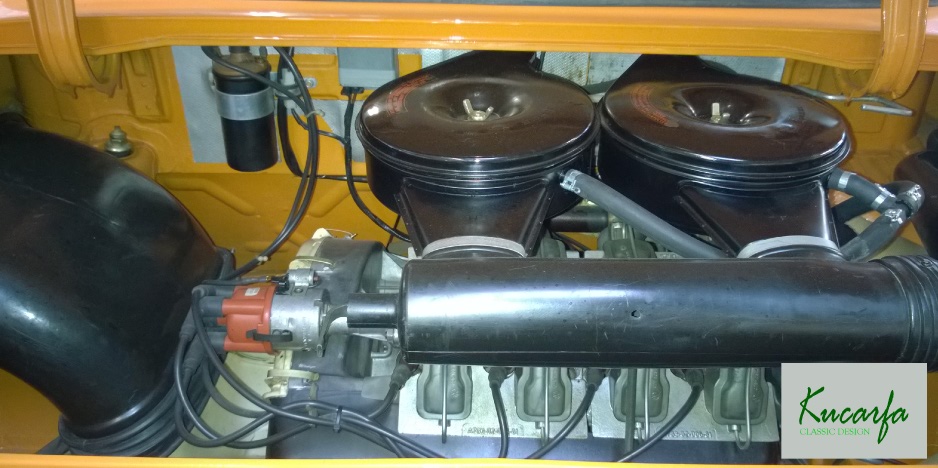 Technical data
| | |
| --- | --- |
| | NSU 1200 TT |
| Year | 1972 |
| Type and version | Type 67 F |
| Engine | 4 cylinder in line |
| Displacement | 1.177 cc |
| Bore x Stroke | 75 x 67 mm |
| Compression Ratio | 9,2 : 1 |
| Power | 65 hp at 5.500 rpm |
| Topspeed | 155 km/h |
| LXWXH | 3793 x 1490 x 1364 mm |
| Weight | 685 kg |
| Wheelbase | 225 cm |
| Production 1000TT and 1200TT | 64.269 |
| New price | 6998,-- gulden in 1969 |
| Designer | |
| | |
NSU 1200 TT video:
This car is sold. We have for sale:
For Sale
Auto Union 1000S Sport Coupe

engine: DKW 3 cylinder 2 stroke
981 cc; 55 hp
color: red
year: 1964/1968
Price On Request